WE ONLY USE PRODUCTS AND SUPPLIERS THAT WE ARE FAMILIAR WITH AND CONFIDENT IN.  HERE'S A LIST OF A FEW
In accordance with The Morse Code, we will always strive to provide you with the highest quality product for your money. If you've got a specific brand in mind that you don't see in our list, feel free to ask us and we will do our best to get it for you!
It is our goal to be the local leader in window replacement, window installation, bay windows, vinyl siding, french doors, sliding doors, kitchen remodeling, awnings, and SunSetter Awnings in the greater Alton Area. Learn about our products below and see why Morse Home Improvement truly is the leader in these areas and more. Our brands include:
CERTAINTEED
SIDING

Founded in 1904 as General Roofing Manufacturing Company, CertainTeed® is North America's leading brand of exterior and interior building products, including roofing, siding, fence, decking, railing, trim, insulation, gypsum and ceilings. CertainTeed and its affiliates have more than 5,700 employees and more than 60 manufacturing facilities throughout the United States and Canada.
FULLBACK BY PROGRESSIVE FOAM
SIDING

Founded in 1992, Progressive Foam is a foam manufacturing company dedicated to the commercialization of innovative building products. With strategic anchors in product development, advanced process technology, and product marketing, we invented and brought insulated vinyl siding to the marketplace. Although siding insulation for vinyl siding is still our dominant product line, we have since diversified our offering to meet the needs of the entire siding market.
WHOLESALE SIDING DEPOT
SIDING, WINDOWS, PATIO DOORS
W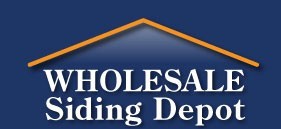 holesale Siding Depot is locally owned and operated by the Krisanic family since 1996, having four family members involved in the business—Julius, Carl, Chris and Michael. Our selection of exterior products includes the best of the best. Featuring; CertainTeed siding, railing and trim. Viwinco vinyl windows. Andersen windows and doors. Polaris vinyl windows and entry doors. Quality aluminum soffit and coil. Azek, Timbertech, Evergrain and Fiberon decking and railing. And many more quality brands.
SIMONTON
WINDOWS

The Simonton portfolio of products includes 12 different window and patio door lines with varying structural and stylistic features, all of which can be ordered to meet ENERGY STAR® guidelines. In addition, Simonton is committed to always exceeding customer expectations with the highest‐quality products available and unbeatable service, which is reflected in the recognition it has garnered.
SILVER LINE
WINDOWS

Silver Line by Andersen is the nation's leading vinyl window and door manufacturer. Since we first opened our doors in 1947, we've been committed to producing exceptional windows; windows that enhance the home and improve the life of the homeowner. Windows that provide builders, architects and ultimately homeowners with energy efficient, low-maintenance solutions that add beauty and charm to any home.
Four Seasons Building Products
SCREEN ROOMS

 Four Seasons Building Products is a leading provider of value-added metal processing and inventory management services. In 2009, Four Seasons Building Products sold over 912,000 tons of metal products (including processed carbon steel, stainless steel and aluminum) to thousands of customers in the United States, Mexico, and Canada. Our national network of service center facilities is strategically located in close proximity to our suppliers and customers in key geographic end-markets which enables us to work closely with our customers to facilitate efficient and cost effective inventory management.
GAF
SHINGLES & ACCESSORIES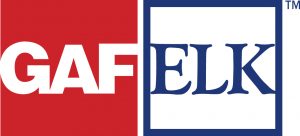 Founded in 1886, GAF has become North America's largest manufacturer of commercial and residential roofing (Source: Fredonia Group study). Our success in growing the company to nearly $3 billion in sales has been a result of our relentless pursuit of quality, combined with industry-leading expertise and comprehensive roofing solutions.
ABC SUPPLY CO, INC.
WINDOWS, SHINGLES, SIDING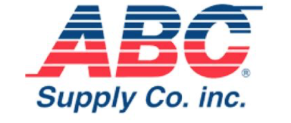 Respect is the most important of ABC's core values.  It is the foundation of our company.  It is what makes us different.  It is the secret to our success. Ken and Diane Hendricks knew from personal experience that the people in our industry are often under-appreciated and their talents and dedication undervalued.  In founding ABC, they were driven by a simple idea: build a company that would give these hard-working people the respect they deserve. Ken and Diane understood that, in order to succeed, they needed to help their customers succeed.  They knew it should start with genuine respect.  Great companies are built upon, and powered by, respect: respect for customers and respect for each other.
STRUCTALL
PATIO COVERS/CAR PORTS

The Snap-N-Lock™ Panel is just the beginning in a complete line of energy-efficient building panels. Panels are available 1″ to 8″ thick, up to 32′ long and in 23-1/8″ or 48″ widths. All panels adapt easily to a variety of floor plans and offers a wide range of design flexibility and usages including homes, in-plant offices, freestanding units, restaurants, industrial storage units, condominium carport facilities and loading zone canopies. Several quality control check points assure that the highest degree of factory tolerances for alignment, lamination, and finish quality will be maintained.